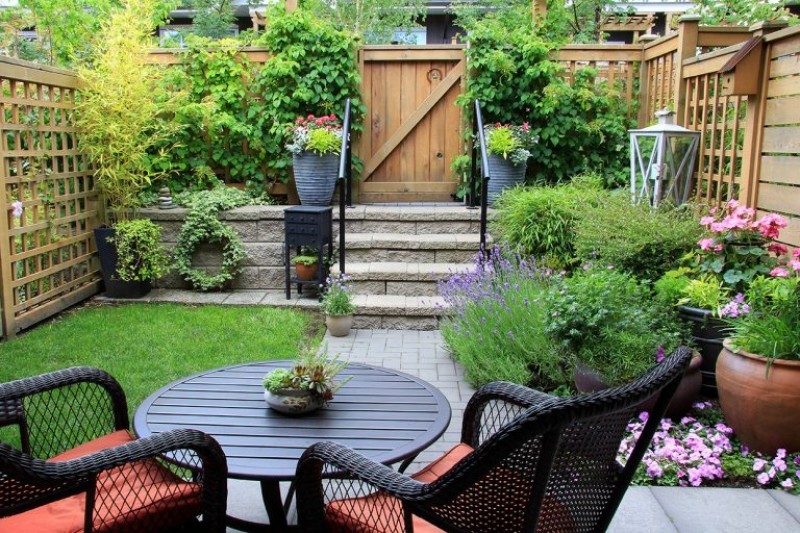 Whether you want to entertain guests, top up your tan or have a water fight with the kids, it's nice to have a private outdoor space which you can relax and enjoy without the peering eyes of your neighbours
As we're all spending more time in our gardens, whether that's to the front, side or back: we are all looking for a place to relax and enjoy the peace of your own home in privacy. Here are some hints and tips to create your own garden oasis.
It's tempting to install 6ft fences, however, if you have a small garden this will create too much shade making it gloomy and almost like living in a wooden box. If it feels important to create a solid barrier then try hurdle-style panels made of hazel, willow, bamboo or heather, as these will provide a more natural and friendlier feel. Bamboo screening is ideal for providing an instant enclosure effect, making a big impact with little spend. Plus there are many sizes and designs available.
Some plants can provide up to 50ft of seclusion if needed, whilst others are perfect for smaller areas. Try some of these plants and shrubs:
Clematis Montana is a climber that needs to be grown against a fence or trellis and will provide a great amount of colour in spring, ranging from pink to white. Bonus is that these are also super easy to grow
Forsythia is a shrub that will make a dense enclosure of around 5ft to 7ft and produces masses of yellow flowers in spring, just before they come into leaf
Photinia 'Red Robin' is a brilliant shrub providing privacy all year round, the new growth is bright red which matures to a dark green
If you don't have much room or you fancy a more formal look then a decorative trellis would be ideal covered with climbers. Star Jasmine is good if you live in a mildish environment; it's evergreen and the large white summer flowers are heavily scented. Meanwhile, Clematis is brilliant as you can plant several different kinds in the same spot to provide a range of different flowers from spring to autumn. They also don't cast too much shade. Finally, if you like the scent of pineapple, the Pineapple Broom is superb. Its foliage is greyish and architectural, with big flowers, providing a sweet scent.
However, growing plants isn't the only alternative way to create privacy. Why not dig down instead! Sunken gardens were a great favourite in Edwardian times. But it's worth noting that a sunken garden only works if you have well drained soil, otherwise it's likely to flood each time it rains, leaving you with a temporary pond for your garden. However, if you do have a suitable spot, then dig down and make raised beds or a grass bank. You could even create a sunken rose garden which will help trap its scent.