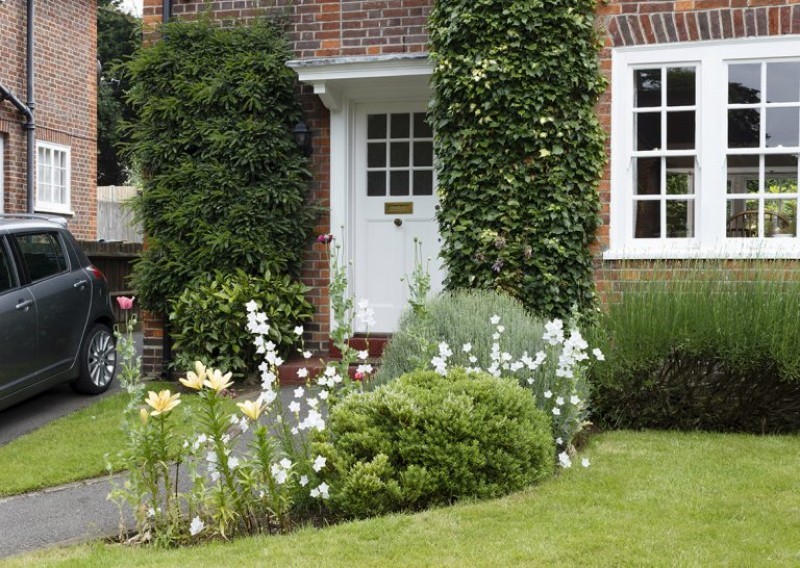 When selling your home, first impressions count, so you need to ensure your front garden will entice potential buyers – and not turn them away
After lockdown, garden space has become the number 1 thing families are looking for when buying a new home. The good news is that you don't need to spend too much time or money fixing up your front garden to make it more desirable. And with the Stamp Duty Holiday, now is the perfect time to come to the market.
To make your front garden as welcoming as possible, you should start by tidying up the front of the house. To do this you should trim any hedges, pull up weeds, replace any broken pots or lifeless plants, and add a fresh coat of paint to any gates or fences.
Top Tip: Adding a few drops of oil or WD-40 to hinges will help to eliminate any unwanted, creaking and squeaking gates.
Giving life to your garden
If your front garden is looking a bit dull and lifeless, then try adding theses plants:
Evergreen shrubs usually stay green all year round and are key to front gardens providing shape and structure. Choose the right sizes for your garden to add lovely dashes of colour against your home.
Install a sturdy trellis against the wall of your home and you'll then be set to grow climbers. A lot of people are tempted to grow climbers directly up the wall of the house – but stay clear of this! Doing this will damage the exterior, guttering and even windows. Climbers which need support to grow are less likely to cause damage, so try using wisteria, clematis or roses.
Front gardens are perfect for pots of plants and are an easy way of adding colour. Easy to maintain, you'll be able to remove them at any time.
Driveway parking
Sometimes deciding whether or not to invest in a driveway can be a tricky decision. Many home owners believe that it could be a waste of money. However, a driveway can in fact help to increase the value of a property, whilst adding curb appeal. If you already own a driveway or are thinking about installing one, then ensure that it's of a good standard: first impressions count.
When designing a driveway there are a variety of paving products available – from different colours, sizes, patterns and textures. Not only does a driveway create an appealing and approachable first impression but it can also provide an easily manageable area. If you are looking for a splash of colour, then you can still add pots of flowers. Symmetrically placing two of the same pots at either side of the front door will make it look presentable, clean and tidy.
Top Tip: Jet wash and remove weeds from your driveway regularly to keep a fresh new look.
Last minute jobs before a viewing
A few last minute jobs before potential buyers come and view your property are sweeping leaves from paths, removing any slugs or snails and getting rid of any ant nests. Also remember to go around and dead-head any flowers in pots, water flagging plants and dispose of any pet mess, including any left outside the walkway of your house. Finish off by cleaning the windows so the garden looks impeccable from the inside too.